PALM BEACH ACCOUNTABLE CARE ORGANIZATION
Changing the way you receive healthcare!
ABOUT US
Affordable Healthcare
PALM BEACH ACCOUNTABLE CARE ORGANIZATION, LLC (PBACO) is a wholly physician-owned and operated organization. PBACO was established to improve healthcare delivery based on Accountable Care Organizations' principles and purpose; the "three part aim" of improving patient experience, improving population health, and decreasing per capita healthcare costs.
PBACO INCLUDES BOTH PRIMARY CARE AND SPECIALIST PHYSICIANS, as both are critical for coordinating collaborative healthcare for optimized outcomes. There are 275 PCPs and 175 Specialist physician members in PBACO and PBACO has over 79,000 Medicare lives.
More Than 6 Years Of Successful Treatment
Serving more than 79,000 patients
We Take Care Of Our Patients!
SEE WHAT IS BEING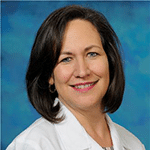 Internal Medical Physician Dr. Irma Lopez was one of the first PBACO doctors to see the benefits of a new text message app with Jupiter hospital that allows her to receive daily reports on her patients being admitted and discharged from the hospital. This timely information allows her to communicate with her nurse practitioner immediately to schedule follow up appointments with these patients. In the past, this process could take two or more days.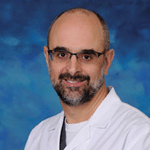 Cardiology Partners' Duccio Baldari, MD, FACC, FSCAI, FESC, FSVM is board certified in internal medicine, cardiology, interventional cardiology and endovascular medicine. He has found that being a member of PBACO has enabled him to improve coordinated care for his patients. "Being part of PBACO allows my staff and me to provide a more comprehensive approach to the treatment of our patients," said Dr. Baldari.
Mudit Jain, M.D., F.A.C.E., E.C.N.U., C.D.E. is board certified in internal medicine as well as endocrinology, diabetes, and metabolism, and is among the few endocrinologists in the country to have received the Endocrine Certification in Neck Ultrasound (ECNU) by the American Association of Clinical Endocrinologists. As a Broward member of PBACO, Dr. Jain says his involvement will give patients a choice of a specialist located closer to south county residents. "I strive to provide, efficient, state of the art care in my specialty," he said, "and believe being part of PBACO helps me stay abreast of ongoing changes in healthcare.
FEATURED DOCTORS
OUR MEDICAL SPECIALISTS CARE ABOUT YOUR FAMILY'S HEALTH
The PBACO philosophy is to keep physicians as the central coordinators of healthcare. As a result, our physicians are best positioned to provide appropriate quality care and help increase efficiency in the United States healthcare system.
AFFORDABLE HEALTHCARE OPTIONS